Cognitive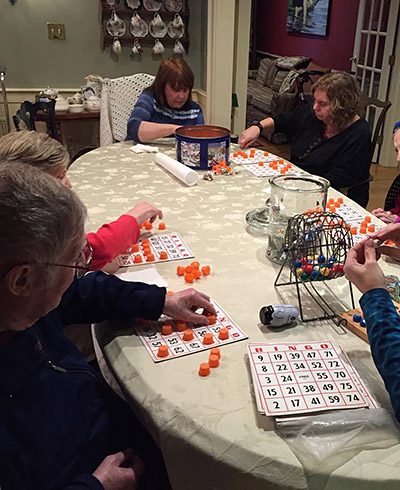 At The Julia Ruth House we provide guests with a stimulating learning experience in a spacious, safe, non-institutional adult environment. The ambiance and warmth of our lovely, historic home boasts large rooms filled with comfortable furniture in which to read, or play cards or board games.

Other activities to stimulate the mind and body include:

Planned group activities
Therapeutic Games
Singing
Dancing
Walks

We serve nutritious meals and snacks to help keep our guests at their optimal cognitive functioning.

We welcome you to visit with us and see if our services are right for you or your loved one.

Serving older adults from the towns of Westwood, Needham, Norwood, Medfield, Walpole, Dover, West Roxbury, Roslindale, Canton, Wellesley and more at the best senior day care center in Massachusetts.
Our Massachusetts Adult Day Social Center is wheelchair accessible.