Families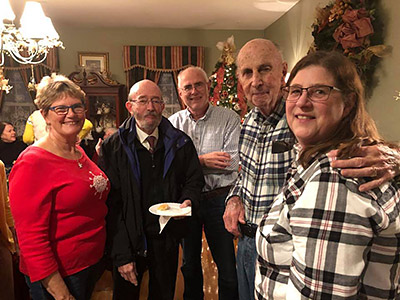 The Julia Ruth House adult day program was created to be a source of relief to caregivers as well as provide a source of hope to the older or disabled adult. Oftentimes, for various reasons, the elderly person will remain at home alone for 8 to10 hours a day. This can lead to depression in the elderly, a lack of socialization, and a decline in ability to do the things they used to do without help from others.

We believe that no one should be alone. We believe that people thrive in an environment where they are cared for, encouraged to participate in stimulating activities, and provided with opportunities for socialization and physical activity.

If you believe in the same for your loved one, then we would be honored to care for them at The Julia Ruth House. Our goal is to give you the peace of mind and ability to go to your job, or spend time with kids during the day, not having to worry about your loved one. You can use us for just two days per week (minimum), or for a full week.

Many caregivers find that their loved one blossoms in our care, enjoying the presence of others with whom they can socialize, share fun and stimulating activities, snacks and meals.

We welcome you to visit with us and see if our services are right for you or your loved one.

Serving older adults from the towns of Westwood, Needham, Norwood, Medfield, Walpole, Dover, West Roxbury, Roslindale, Canton, Wellesley and more at the best senior day care center in Massachusetts.
Our Massachusetts Adult Day Social Center is wheelchair accessible.